Posted by The Salt Box on 14th Aug 2018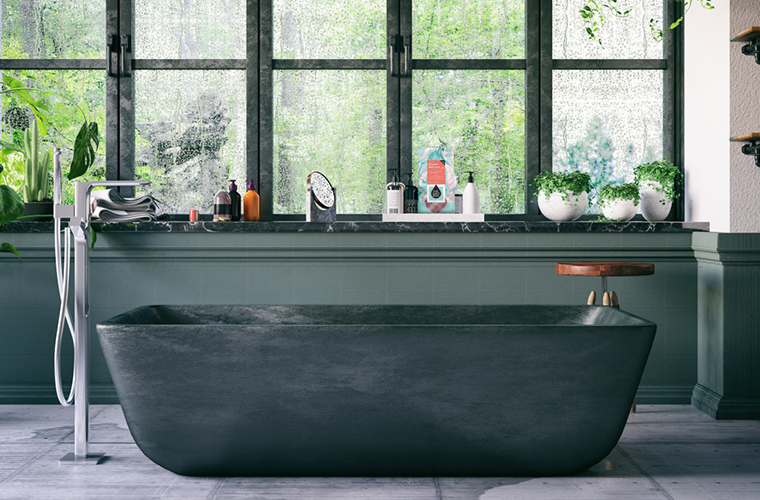 We are delighted to announce we'll be launching our brand new Mineral Bath Soak at the new Epping (Vic) Costco store this August!
We are very excited to announce that we will be launching our brand new mineral bath soak exclusively at Costco this August! We think there's no better way to unwind and recharge than by taking a long soak in a luxurious mineral-rich bath. And our range of natural bath salts offer you just that: pure relaxation.
Our new revitalising Mineral Bath Soak is 100% natural, with magnesium flakes from the Ancient Zechstein Sea (the purest in the world) and Pink Himalayan mineral salts, combined with citrus and bergamot essential oils, to rejuvenate the mind and body.
Magnesium is an incredible mineral with all kinds of beautifying and rejuvenating qualities, and paired with the detoxifying properties of Pink Himalayan minerals makes for a magnificently nourishing combination. Add to this the therapeutic experience of soaking in essential oils and what you get is an ultra luxurious spa-like experience.
The Revitalise Mineral Bath Soak will be exclusively available at the new Costco location in Epping Victoria, which will be holding its grand opening on the 29th of August. Not to worry though, it will be available in all Costco stores across Australia before Christmas, we promise.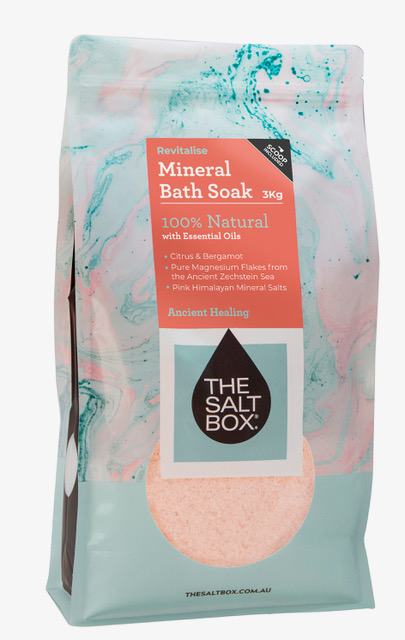 Want to know more about The Salt Box? We are an Australian-owned company supplying the country's widest range of gourmet food salts and bath salts.
All of our products are 100% natural with no nasties – no anti-caking, free flowing additives, conditioners, allergens or genetically modified organisms. And this is extremely important to us.
See our range of bath salts here.